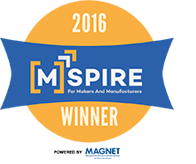 2016 [M]SPIRE Award
Magnet, the Northeast Ohio-based non-profit organization dedicated to helping regionally-based manufacturers compete and grow awarded Terves with their (M)SPIRE Award. (M)Spire is a competition for product and process-focused Northeast Ohio companies that provides resources to help them grow a specific new technology or area in their business. Terves was selected based on their submission focused on the development and commercialization of thin-wall magnesium tubing, which in term will provide Terves opportunities to maximize the utilization of their new magnesium foundry operation.

2015 Frost & Sullivan Manufacturing New Product Leadership Award
Winners in this category (Terves Inc.) have introduced disruptive new products that expand or open new markets by satisfying customers in new ways. This category recognizes the groundbreaking new products that Terves have successfully brought to market.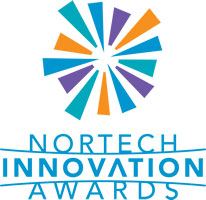 2014 NorTech Innovation Award Winner (Most Innovative Solution)
Terves is developing metal tools and components that, based on changes in their environment, can disappear, change shape, absorb or deliver energy, or explode. Imagine a metal that can withstand pressures of up to 20,000 ksi and then suddenly disintegrates with a change in pH, temperature or pressure.